Digital marketing services, SEO, Social media marketing, email marketing, PPC, social media optimization, online reputation management, conversion rate optimization, and a number of other digital marketing verticals are all areas where viewbirdcomputec has a skilled team of professionals. With the help of cutting edge technology and our global standard in digital marketing, we can provide your company the influence and increased visibility above the competition that you want. 
The digital uprising has made digital marketing one of the greatest channels for ensuring ROI and reaching the desired audience. The Prime Minister of India, Narendra Modi, can be commended for his initiative, "Digital India," which sparked India's digital revolution. Your company shouldn't fall behind in implementing the marketing and growth strategies of the future.Today, digital marketing is the only way to run a successful internet business, whether you're a Fortune 500 corporation or a start-up.
Digital Marketing Services
Since we are "Digital" people who "Live Digital," "Think Digital," "breathe digital," and "understand digital," each of our digital marketing solutions is created around a few, yet crucial, vital components that we prefer to refer to as "building blocks" for the clients' digital business plans. We consider several factors and personalise our solutions while keeping in mind your business's objectives, the stage at which your digital presence is at, and the market environment. We promise that with our innovative and goal-oriented solutions, you will:
Facebook advertisements are sponsored messages from businesses that help them target the customers who matter to them the most. They are written in their voice. Advertising objectives are the exact goals that advertisers set for their campaigns, and then produce commercials inside those campaigns to assist them achieve those goals.
For instance, a company might launch a campaign in an effort to increase website traffic. They will select photos, language, and an audience when creating advertising for that campaign that they believe will assist them raise the number of visitors. Find out more about Facebook advertisements' functioning and how they differ from post-boosting. The goal of our advertising team is to effectively connect individuals and businesses. Given how many people use Facebook, Instagram, and Messenger to communicate with their friends and family, that's a high bar.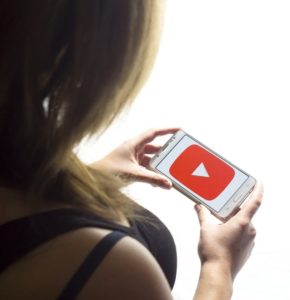 One of the first social networks to emerge, YouTube has undergone numerous paid advertising evolutions. You may now target a certain audience segment on YouTube with your video content using a number of excellent paid tools and services.
Because Google owns YouTube, Google Ads, formerly known as Google Adwords, and YouTube's Ad Manager work hand in hand. You must sign in to or create a Google Ads Account in order to configure your YouTube video adverts. After that, you'll link your Ads account and YouTube Channel. You may run your ads, gather and track data across ad campaigns, use sophisticated targeting options, and more using the Ads interface.
C-133A, Moti Nagar, New Delhi-110015, India
info@viewbirdcomputec.com
rajesh133@yahoo.com
9810727253